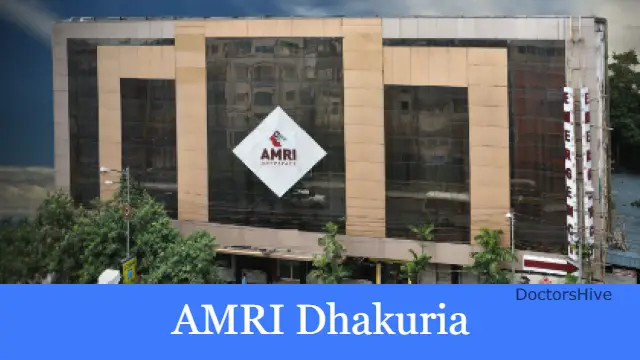 In this article you can find AMRI Hospital Dhakuria Doctor List and AMRI Hospital Dhakuria contact number that can help you while booking AMRI Dhakuria doctor appointment.
AMRI Hospital Kolkata
AMRI Hospital Dhakuria is in the group of hospital chain, AMRI Hospitals Kolkata. The other hospitals in this chain are like AMRI Hospitals Salt Lake, AMRI Hospitals Mukundapur, etc. AMRI Hospitals Ltd. is one of the best private healthcare provider among the best hospitals in Kolkata.
AMRI Hospital Dhakuria Contact Number
Address AMRI Hospital Dhakuria
P-4&5
Gariahat Road
Block-A
Scheme-L11
Dhakuria
Kolkata – 700029
AMRI Dhakuria Contact Number
Phone: 033 668 00 000
AMRI Hospital Dhakuria Doctor List
Find below the AMRI Hospital Dhakuria Doctor List department-wise to take your proper decision at the time of AMRI Dhakuria doctor appointment booking. Book a doctor now
AMRI Hospital Cardiologist doctor list
DR. Prakash Kumar HAZRA (HOD Cardiology)
MD, DNB, DM
Specializations: Cardiology
DR. SUMANTA CHATTERJEE
MD.DM
Specializations: Cardiology
DR. SUPRATIP KUNDU
MD, DM (Cardio)
Specializations: Cardiology
DR. PRADIP BHOWMIK
M.B.B.S(Cal),MD(Medicine),DM(Cardiology),MRCP
Specializations: Cardiology
DR. KAUSHIK MUKHERJEE
MS (PGIMER Chandigarh) Mch (GB Pant Hospital Delhi)
Specializations: Cardiothoracic Surgery
DR SAUMITRA RAY
MD(Cal),FRCP,(Edin),FCSI,FESC,FACC HOD Invasive Cardiology
Specializations: Cardiology
DR. RAJA RAY
DIPCARD,MD,MRCP,FRCP
Specializations: Cardiology
DR. ADITYA VERMA
DM(CARDIO)
Specializations: Cardiology
Dr Soumya Kanti Dutta
MBBS (HONS), MD MEDICINE , DM cardiology(gold medal), FESC
Specializations: Cardiology
DR. VIJAY SHANKAR SHARMA
MD, DM
Specializations: Cardiology
DR. MONOTOSH PANJA
M.D(Med),DM(Card) F.I.C.P
Specializations: Cardiology
Dr Debmalya Saha
MS, DNB, MNAMS, MCh CTVS
Specializations: Cardiology
AMRI Hospital Orthopaedic doctor list
DR. KANCHAN BHATTACHARJEE
D.Ortho,MNAMS(DNB),Ortho,MS (Ortho) Consulting Arthroscopic & Orthopaedic Surgeon (BY APPOINTMENT ONLY)
Specializations: Orthopaedics & Joint Replacement
DR. RAJIB BASU
MRCS(Edin) MCH Ortho, FRCS (BY APPOINTMENT ONLY)
Specializations: Orthopaedics & Joint Replacement
DR. GOUTAM SAHA
MS ORTHO (AIIMS)
Specializations: Orthopaedics & Joint Replacement
DR. RAJINDER SINGH GAHEER
MS(Ortho), Diploma in Sports & Exercise Medicine (RCSED), MRCS(Edin),MRCPS(Glas),MCh(Ortho),FRCS(Tr&Ortho)
Specializations: Orthopaedics & Joint Replacement
DR. WRITWIK Porel
MBBS, MS(Ortho)
Specializations: Orthopaedics & Joint Replacement
Dr. SUBHADIP MANDAL
MS (Ortho), DNB (Ortho), MNAMS
Specializations: Spine Surgery
DR. BHUBAN MOHAN PAL
D.Ortho,M.S (Ortho)
Specializations: Orthopaedics & Joint Replacement
Dr Subhasish Deb
MBBS, FRC
Specializations: Orthopaedics & Joint Replacement
DR. Sanjoy Bagchi
MS (Ortho)
Specializations: Orthopaedics & Joint Replacement
DR. BIKASH CHANDRA MONDAL
MS (Ortho) (BY APPOINTMENT ONLY)
Specializations: Orthopaedics & Joint Replacement
AMRI Dhakuria doctor list neurologist
DR R N BHATTACHARYA
MS,M.Ch (BY APPOINTMENT ONLY)
Specializations: Neuro Surgery
DR. NIRUP DUTTA
DNB Neurosurgery
Specializations: Neuro Surgery
DR. BISWAJIT PAUL
MD(medicine),DM (neurology)Fellowship in Neurointervention & Endovascular Surgery.
Specializations: Neuro Medicine
DR KOUSHIK DUTTA
MD, DM(Neurology) (BY APPOINTMENT ONLY)
Specializations: Neuro Medicine
DR SOUNAK CHABRI
MD (General Medicine), DM (Neurology)
Specializations: Neuro Medicine
DR T K BANERJEE
MD, FRCP, FAAN (BY APPOINTMENT ONLY)
Specializations:Neuro Medicine
DR. Sitanshu Sekhar Nandi
MD (Med),DM(Neuro) (BY APPOINTMENT ONLY)
Specializations: Neuro Medicine
DR. KAUSHIK SIL
MS(GEN-SUR),DNB(NEURO -SUR)
Specializations: Neuro Surgery
AMRI Hospital Gastroenterology doctors list
DR. Gautam Das
MD, DM, (PGI Chandigarh)
Specializations: Gastroenterology
Dr Suddhasattwa Sen
MBBS ( Gold medalist ) , MS ( Gold medalist ) , DNB ( All India Gold medalist ) , MNAMS ( IND )
Specializations: Gastroenterology
DR. SUDIPTO GHOSH
MD,MRCP(UK)
Specializations: Gastro Medicine
Dr Tuhin Subhra Mandal
MS, MSH
Specializations: Gastro Medicine
DR. DEBOTTAM BANDOPADHYAY
QualificationsP: MBBS, MD(Gen. Med.), DM(Gastroenterology)
Specializations: Gastro Medicine
DR DILIP TODI
MD,MRCP(UK),CCST (Gastro-UK)
Specializations: Gastro Medicine
DR. SHIBAJYOTI GHOSH
MBBS, MS, FAIS
Specializations: FATTY LIVER CLINIC
Dr Debajyoti Chakraborty
MD(General Medicine), DM(Gastroenterology)
Specializations: FATTY LIVER CLINIC
Dental Surgery
DR. RINI CHAKRABORTY
BDS
Specializations: Dental
DR. RAJARSHI BANERJEE
BDS,MDS,MOMS,RCS (BY APPOINTMENT ONLY)
Specializations: Maxillo Facial Surgery
DR. UDAY MUKHERJEE
MDS, FDSRCS (BY APPOINTMENT ONLY)
Specializations: Maxillo Facial Surgery
Dermatology AMRI Hospital Dhakuria Doctor List
DR. JAYANTA BARUA
MD (DERMATOLOGY, VENEROLOGYLEPROSY)
Specializations: Dermatology
DR. ARTI SARDA
MD (Dermatology)
Specializations: Dermatology
DR. CHANCHAL KR BHAR
MBBS, DVD, PGDM, PhD (Dermatology)
Specializations: Dermatology
DR. SOUVIK SARDAR
MD, FEADU, IADVL, FIOD
Specializations: Dermatology
Critical Care
DR. MAHUA BHATTACHARYA
MD (Med), IDCC, FNB (Critical Care)
Specializations: Critical Care
DR. S.K. TODI
MBBS, MD, MRCP (BY APPOINTMENT ONLY)
Specializations: General Medicine
DR. SASWATI SINHA
MBBS,MD(Med),IDCC,EDIC
Specializations: General Medicine
Endocrinology AMRI Hospital Dhakuria Doctor List
DR. SAGARIKA MUKHERJEE
MRCP(LONDON)FRCP(DUBLIN)CCST(UK)CONSULTANY DIABETOLOGIST &ENDOCRINOLOGY
Specializations: Diabetes & Endocrinology
DR. UMAKANTA MAHAPATRA
DCH,MD (MEDICINE) DM (ENDOCRINOLOGYCONSULTANT (ENDOCRINOLOGY
Specializations: Diabetes & Endocrinology
DR. AMAL KR SINHA
MRCP, Consultant physician
Specializations: Diabetes & Endocrinology
DR. ANIRBAN SINHA
Md, DM
Specializations: Endocrinology
DR. M K MUKHOPADHYAY
MD,FRCP
Specializations: Diabetes & Endocrinology
DR. SHILADITYA NANDI
MD(GEN MED), MRCP, DIP DIAB
Specializations: Diabetes & Endocrinology
DR. SUJOY GHOSH
DM (Endo) FRCP (Lond,Edin,Glass) FACE (USA), FICP
Specializations: Diabetes & Endocrinology
AMRI Hospital Dhakuria Doctor List ENT
DR. A K SAHA
MBBS, MS,DNB, MGT
Specializations: Ear Nose Throat (ENT)
DR. ANIRUDDHA MAJUMDER
MBBS, MS, Fellowship in Endoscopy Sinus Surgery, Laser Surgery, Fellowship in Head & Neck Onco Surgery, Trained in Voice Surgery (PRIOR APPT.)
Specializations: Ear Nose Throat (ENT)
DR BHAVIKA SEN
Specializations: Ear Nose Throat (ENT)
DR. INDRANIL CHATTERJEE
MS(ENT)
Specializations: Ear Nose Throat (ENT)
DR. JOHN MATHEW
MS,ENT
Specializations: Ear Nose Throat (ENT)
DR RAJDEEP P GUHA
MBBS, MS, DNB
Specializations: Ear Nose Throat (ENT)
DR. SAIBAL DAS
Specializations: Ear Nose Throat (ENT)
DR. SAMRAT BANDOPADHYAY
MS
Specializations: Ear Nose Throat (ENT)
DR. SONIA BANDOPADHYAY
MS (ENT)
Specializations: Ear Nose Throat (ENT)
DR. AMITAVA ROYCHOWDHURY
MBBS,DLO,DNB,DLORCS(London)
Specializations: Ear Nose Throat (ENT)
PROF DR. BARIN ROY CHOUDHURY
MBBS,DLO (CAL) MS,FSMF,AIIMS(ENT)
Specializations: Ear Nose Throat (ENT)
DR. BISWARUP MUKHERJEE
MBBS, MS
Specializations: Ear Nose Throat (ENT)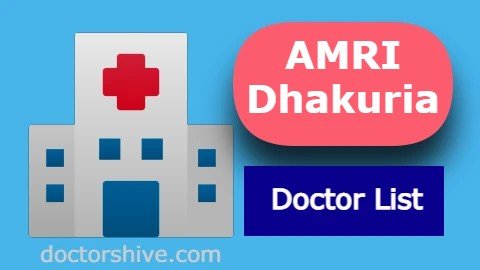 Medicine General Physician AMRI Dhakuria
DR ANIRBAN DAS
MBBS,MD(GEN. MEDICINE)
Specializations: General Medicine
DR ARPAN CHOWDHURY
MBBS,DNB
Specializations: General Medicine
DR. BRITA DATTA
MBBS, DNB (Family Medicine) (BY APPOINTMENT ONLY)
Specializations: Family Medicine
DR P C TRIPATHI
MBBS,MD
Specializations: General Medicine
DR. RUDRAJIT PAUL
MD,DNB,MRCP,MPh, FIACM
Specializations: General Medicine
Dr. Tirthapratim Purkait
MD
Specializations: General Medicine
DR. SUBHASISH CHATTERJEE
DTM&H(Cal),MD (Cal)
Specializations: General Medicine
General Surgery AMRI Hospital Dhakuria Doctor List
DR SUMANTA RAY
Specializations: General Surgery
DR. Tanmoy Mukherjee
MS, MRCS(Eng), FRCS (Eng), ATLS, JAG
Specializations: Colorectal Surgery
Dr Tuhin Subhra Mandal
MS, Mch (GI Surgeon) GI Surgeon
Specializations: General Surgery
DR. AMITABHA GHOSH
MS(Cal) FRCS (Edin & Glasgow) [PRIOR APPT.]
Specializations: General Surgery
DR. DEBASISH BANERJEE
MS, FRCS (Transplant Surgeon)
Specializations: General Surgery
DR. MRINMOY NANDI
MS,MCH,FIAMS,FAIS,FICS
Specializations: General Surgery
DR. SUDDHASATTWA SEN
Sr Consultant General and GI HPB Surgery MBBS ( Gold medalist ), MS ( Gold medalist )
Specializations: GI Surgeon, Advanced Laparoscopy & Onco Surgery
AMRI Hospital Dhakuria Doctor List General Medicine
DR. AVIJIT BHATTACHARYA
MD
Specializations: General Medicine
DR. P K POOVIAH
MRCP, DIPGEN MEDICINE, CCST
Specializations: Geriatric Medicine
Haematology Doctors in AMRI Dhakuria
DR. JASASHWI CHAKRABORTY
MD , DM (Clinical Haematology)
Specializations: Haematology
DR. MAITREYEE BHATTACHARYA
MD-Medicine, D.M.Clinical Haematology (AIIMS) BY APPOINTMENT ONLY
Specializations: Haematology
Nephrology Doctors List
DR. ARGHYA MAJUMDER
MD,DNB,MRCP (BY APPOINTMENT ONLY)
Specializations: Renal & Nephrology
DR. RITESH KAUNTIA
MBBS, MD – INTERNAL MEDICINE, DNB-NEPHROLOGY
Specializations: Renal & Nephrology
DR. ARPITA LAHIRI(RAY CHAUDHURI)
MD.DNB,DM(NEPHRO) (BY APPOINTMENT ONLY)
Specializations: Renal & Nephrology
AMRI Hospital Gynecologist doctor list
DR. RANJANA TIBREWAL
MBBS, MS( G & O)
Specializations: Obstetrics & Gynaecology
DR. B D MUKHERJEE
DGO,FRCOG(LON), FICS(USA)
Specializations: Obstetrics & Gynaecology
DR. RITU DAS
MBBS, DNB(Obs & Gynae)
Specializations: Obstetrics & Gynaecology
DR. SAKUNTALA MITRA
MBBS , MD – Obstetrics & Gynaecology , DGO (BY APPOINTMENT ONLY)
Specializations: Obstetrics & Gynaecology
DR. SUSHMITA MITRA
MRCOG,FMAS FICOG(London)
Specializations: Obstetrics & Gynaecology
DR SAIMA JAVED
M.B.B.S , DNB(OBS&GYN),MNAMS,FIAOG. CONSULTANT OBSTETRICIAN & GYNAECOLOGIST
Specializations: Obstetrics & Gynaecology
DR. IRINA DEY
MBBA, DGO, DNB (BY APPOINTMENT ONLY)
Specializations: Obstetrics & Gynaecology
Dr Anjula Binaykia
MD, DNB (OBS & GYN)
Specializations: Obstetrics & Gynaecology
Onco Sciences in AMRI Hospital Dhakuria Doctor List
DR. ADITYA NARAYAN SEN
Onco Surgeon, MBBS, FRCS (BY APPOINTMENT ONLY)
Specializations: Oncology
DR. POOJA AGARWAL
Breast Onco Surgeon MS General Surgery, Fellowship in Breast Oncosurgery
Specializations: Oncology
DR. SANJOY ROY
MBBS, DNB (Radiotherapy) (BY APPOINTMENT ONLY)
Specializations: Radiation Oncology
DR. SANJOY SEN
MBBS, MS (Gen Surgery), MRCS(England), FACS (USA), Mch (Surgical Oncology)
Specializations: Oncology
DR Saumen Basu
MD DNB (Radiation Oncologist )
Specializations: Radiation Oncology
DR. SOURAV KR GHOSH
MS, DNB(GEN SUR), M Ch (MON & THURS, BY APPOINTMENT ONLY)
Specializations: Surgical Oncology
DR. SWAGATO CHOWDHURY
MDS, Oral & Maxillofacial Surgery
Specializations: Oncology
DR. ALOK GHOSH DASTIDAR
MBBS, DMRT, MD (Radiotherapy), FUICC
Specializations: Radiation Oncology
DR ANJAN ADAK
MBBS, MD (BY APPOINTMENT ONLY)
Specializations: Radiation Oncology
DR. CHANCHAL GOSWAMI
MBBS (CAL) DMRT(BOM) MD(BOM)
Specializations: Oncology
DR KALYAN BHATTACHARYA
MD, DNB, PhD (BY APPOINTMENT ONLY)
Specializations: Radiation Oncology
DR PRASENJIT CHATTERJEE
DMRT, MD, DNB(Radiotherapy)
Specializations: Radiation Oncology
DR RAHUL ROY CHOWDHURY
MBBS,MRCOG(London),CCST(UK)
Specializations: Gynae Oncology
DR S K MANDAL
MBBS, MD(radiotherapy)
Specializations: Radiation Oncology
DR. SAMINDRA NATH BASAK
MS,DNB,FRCS
Specializations: Oncology
DR. SHARADWAT MUKHERJEE
MBBS, MD
Specializations: Medical Oncology
DR SUBRATA SAHA
MBBS, MD(Radiotherapy) (BY APPOINTMENT ONLY)
Specializations: Radiation Oncology
DR SUCHANDA GOSWAMI
MBBS, DMRT, MD (BY APPOINTMENT ONLY)
Specializations: Radiation Oncology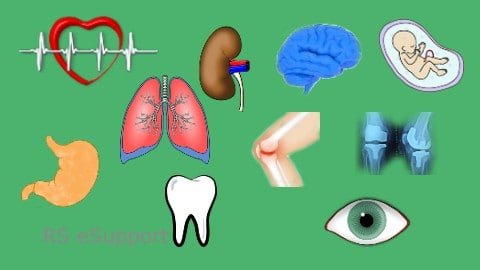 AMRI Hospital Dhakuria Doctor List Opthalmology
DR ANGSHUMAN GOSWAMI
MS (Optha), DNR, MNOMS
Specializations: Ophthalmology
DR. SUGATO PAUL
MBBS, DO (Cal) MS (Cal) FRCS (UK) MCH (USA)
Specializations: Ophthalmology
AMRI Hospital Dhakuria Doctor List Pediatrics
DR. Sushmita Banerjee
MBBS, DCH, M Sc, MRCPI, FRCPCH, FIAP
Specializations: PAEDIATRIC MEDICINE
DR. AMIT BIKRAM DAS
MBBS,DCH
Specializations: PAEDIATRIC MEDICINE
DR. PRABHAS PRASUN GIRI
MBBS(Hons.) MD(Paed), MRCPCH
Specializations: PAEDIATRIC MEDICINE
Plastic Surgery
DR. Aditya Kanoi
MBBS, MS (General Surgery), M.ch (Plastic Surgery)
Specializations: Aesthetic, Reconstructive & Plastic Surgery
DR. M M GHOSH
MD , MS, FRCS,FRCS (Plast Surg)
Specializations: Plastic Surgery
Psychiatry AMRI Hospital Dhakuria Doctor List
DR. SAHELY GANGULY
M. Phil in Clinical Psychology
Specializations: Psychological Counselling
DR. SILPEE PAUL SORCAR
MBBS,DPM (Psychiatry) (BY APPOINTMENT ONLY)
Specializations: Psychiatric
DR. ARIJIT BOSE
MBBS, MSC, MRC Psych, CCT (BY APPOINTMENT ONLY)
Specializations: Psychiatric
Pulmonology doctors List AMRI Dhakuria
DR. SUMIT SENGUPTA
MD, MRCP (UK), CCST(UK) in Respiratory Medicine, FRCP (London)
Specializations: Pulmonology
DR. SURANJAN MUKHERJEE
MED (CAL)MRCP(UK)FRCP(GLAS) FRCP (LONDON)CCT PULMONOLOGY
Specializations: Pulmonology
DR. HINDOL DASGUPTA
MRCP(UK) (BY APPOINTMENT ONLY)
Specializations: Pulmonology
DR. SUBHASISH GHOSH
MD,FRCP,(Edin),MRCP(UK) Sr. Consultant in Respiratory Medicine
Specializations: Respiratory Medicine
Radiology
DR. MOUSUMI SENGUPTA BASAK
Specializations: Radiology & Imaging
DR. HIRAK RAY CHOUDHURY
MD Radiology
Specializations: Radiology & Imaging
DR. MITHUN CHAUDHURI
MD Radiology
Specializations: Radiology & Imaging
Rheumatology
DR. ABHRA CHANDRA CHOWDHURY
DNB Internal Medicine (CMC Vellore), DM Rheumatology & Clinical immunology (SGPGI Lucknow) APLAR fellow in Paed Rheumatology(UK)
Specializations: Rheumatology
DR. DIPAK ROY
Specializations: Rheumatology
DR. PARASAR GHOSH
MBBS,MD,DM
Specializations: Rheumatology
Urology in AMRI Hospital Dhakuria Doctor List
DR. ARINDAM DUTTA
MS, MCh
Specializations: Urology
DR. BIMAL PURKAIT
MS,MCH
Specializations: Urology
DR. MUKESH VIJAY
MS,MCH
Specializations: Urology
DR. BASTAB GHOSH
MBBS, MS, Mch – UROLOGY-JIPMER, Specialisation Uro Surgery
Specializations: Uro Oncology